The church & its history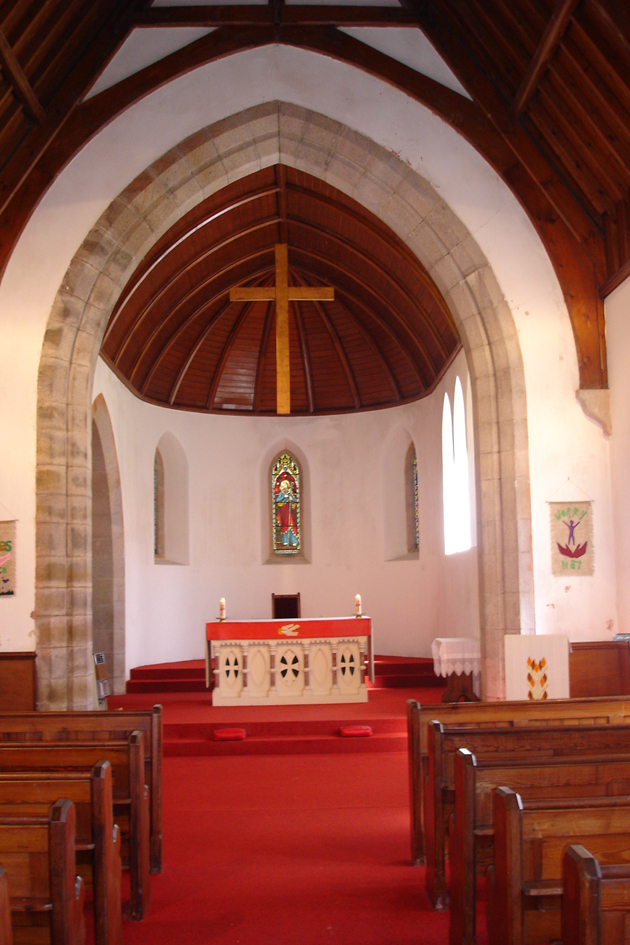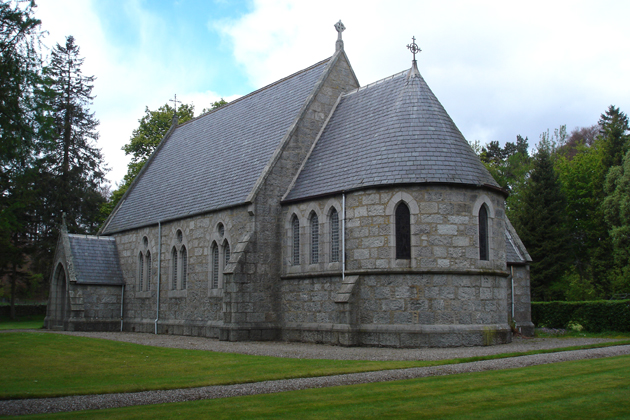 St Drostan's is the fourth Episcopal Church to be built in Glenesk. It was built in 1879 by Lord Forbes in memory of his brother, Alexander Penrose Forbes, Bishop of Brechin. The Church is an Incumbency, and has its own constitution which originally dated back to 1877, but which was updated in April 2009 to take account of the requirements of the Provincial Model Constitution and the Scottish Charities regulations.
Located in the church grounds is St Drostan's Lodge, a self catering establishment, sleeping 17 persons, which provides low cost accommodation for groups and families, of all denominations, in the heart of Glenesk.
The church business is managed by a committeeof Trustees. Rev Jane Nelson is Priest in Charge and also has responsibility for St Drostan's Lodge bookings and her husband Peter is Secretary and Treaurer.
There is a Eucharist on Easter Day, on our Patronal Festival, and at 2.30pm every second Sunday between Easter and October. Groups using the Lodge also hold their own services from time to time.
The church is open to visitors at all times and is well known as a place of peace and spiritual tranquillity.
Since 2005, the church has been involved with the local rural primary schools and additional persons have been recruited to the Vestry.
We normally hold a Picnic and Pilgrimage on our Patronal Festival in July, which is open to all.
The church is also available for those who wish to be married or baptised in the tradition of the Scottish Episcopal Church.
Registers of Baptisms, Marriages and Deaths
The following are PDF trancriptions of our Registers;
Baptisms from 1839, Marriages from 1838, Deaths from 1841 (Click on line to open)
St_Drostans_Episcopal_Church_Tarfside_-_Register_of_Baptisms.pdf
St_Drostans_Episcopal_Church_Tarfside_-_Register_of_Marriages_Year_and_name.pdf
St_Drostans_Episcopal_Church_Tarfside_-_Register_of_Marriages.pdf
St_Drostans_Episcopal_Church_Tarfside_-_Register_of_Deaths.pdf
Places mentioned in the Registers:
Detailed register analysis by names, dates and places
Record of Clergy
serving at St Drostan's
1684-1716 Robert Thomson
1717-1722 Vacancy
1723-1758 David Rose
1758-1763 Vacancy
1763-1766 James Brown
1766-1782 Alexander Davidson
1783-1840 Peter Jolly
1840-1871 Alexander Simpson
1871-1914 William Presslie
1914-1918 Percival Aldous
1918-1921 William Beveridge
1921-1942 Charles Wimberley (Fasque)
1942-1946 Edward Millar (Montrose)
1946-1953 John Bisset (Drumtochty)
1953-1978 Geoffrey Hick (Brechin)
1978-1985 Ian Hay (Brechin)
1985-1992 Michael Bunce (Brechin)
1992-2005 Sidney Fox (Brechin)
2007-2015 David Mumford (Tarfside)
2005-2015 Jane Nelson (Priest) (Tarfside)
2015- Jane Nelson (Priest in Charge Tarfside)
Photographs of Site of 2nd St Drostan's Church and how to find it!
Click on link to PDF
2_St_Drostans_Church_Route.pdf
Architectural Description
An architectural description of the church can be found at the website of Scottish Church Historical Research by clicking on this link.