"Touched by Tarfside"
St Drostan's Lodge opened in 1983, providing basic accommodation next to St Drostan's Church in Tarfside, Glenesk. In 2003, it was re-opened after extensive modifications and addition of extra bedrooms, with the assistance of a lottery grant. A condition of this grant was that the Lodge had to be open to all, not just members of Brechin Diocese.
This has resulted in perhaps the greatest ongoing outreach programme in the Diocese.
Since 2003, 26 different churches from throughout the UK have visited, from the South Coast of England, through the borders, to the North of Scotland, every denomination has been involved and there have been 125 other groups, including retreats ,youth groups, walking, cycling, yoga, social work and charities. There have also been 77 different family groups. These numbers do not spell out the full attendance as many groups and families return regularly, the Lodge averaging over 900 "bed nights" each year.
Why do people keep coming back? Not least for the absence of mobile phones, TV and radio, but mainly for the peace, tranquillity and spirituality of beautiful Glenesk, and even for "non-church" people, the possibility to just sit and spend quiet time in our ever open church.
We are now seeing people returning who came to the Lodge as children and remember it as a very special place, which they want their children to experience. There is one instance of a man who came as a child, bringing his prospective wife up from London, for a week in the Lodge, followed by being married in our church. The troubled teenagers, who attend in social work groups, introduced to the concept of housekeeping as well as life in the countryside, who now return as youth leaders in similar groups. The little girl who acted as carer for her parents, on a respite visit with other such children, who was amazed to see so many books in our small library, and was absolutely overjoyed to be given one to take home. The young lady who asked her social worker to bring her back to the church again so that she could write her name in the visitors book as she thought that it was such a special place, these and all the other returnees have all been "Touched by Tarfside", and it has been a joy for Jane and I to serve St Drostan's by assisting others to enjoy this experience.
Looking ahead, it would be great to see a few more churches from the Diocese using the Lodge and experience being "Touched by Tarfside".
Peter Nelson, Secretary, St Drostan's Tarfside.
Mystery Spoon
The spoon was found in the Cutlery drawer of the Lodge.
There was cutler called Thomas Sansom who operated between 1808-1830.
Imitation hallmarks were used on basic products
NEW KITCHEN FITTED
Our new kitchen was completed on Friday 19th January by Arbroath Joiners - Cameron & Ogilvie. Roy and George did a great job and everything looks good.
Enjoy using our new built in oven and hob unit!
See pictures in our Gallery, "KITCHEN" page.
The Great St Drostan's Day Garden Fete
& Diocesan BBQ
Sunday 16th July 2017
A fine day saw a crowd of over 80 gather at St Drostan's Tarfside, to help us celebrate St Drostan's Day and enjoy the companionship of members of other churches in the Diocese, Lodge Users and friends from Glenesk.
The theme this year was "Traditional Church Garden Fete", churches were invited to bring their own fund raising stalls and also share information about their church. Some churches took up this invitation and it made for an interesting variety of goods for sale. In addition to the stalls, there were a selection of sideshows, including the famous Montrose "WINE from WATER" Game, the Tarfside "IMPOSSIBLE" golf game (only the really bad golfers could score at this!), the Steady Hand Game, TIN CAN ALLEY, and the Whisky Draw, which saw a fine bottle going to one of our annual St Drostan's Day regulars.
The gas barbeque was present again, but the regular "Flipper" had been called away on work duty, however, we were saved at the last minute by two residents of Tarfside, who volunteered to act as Burger Flippers, they did a really good job in keeping the crowd supplied with Burgers and Hot Dogs and the excellent quality of the Burgers was noted by many.
It was also great to welcome passers by into our midst, and especially good to have many Tarfside residents join us for the afternoon. The event also gave people from the Diocese a chance to look around the facilities offered by the Lodge.
The afternoon concluded with a "Songs of Praise" service developed around Evening Prayer, by Rev. Jane Nelson. 52 people filled the church, and although the hymns were backed up by CD music, the congregation was so enthusiastic in their singing that they completely overwhelmed the CD player!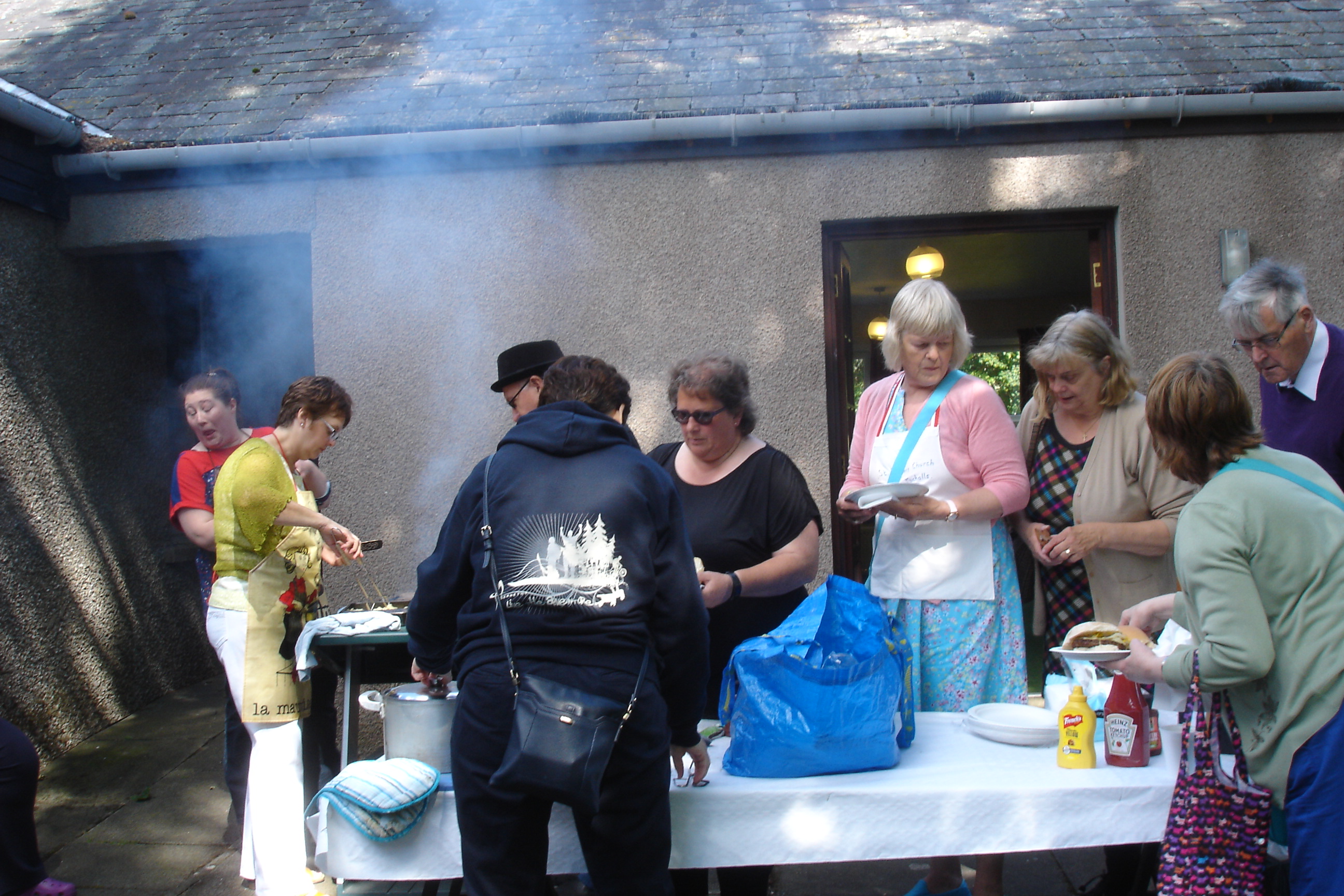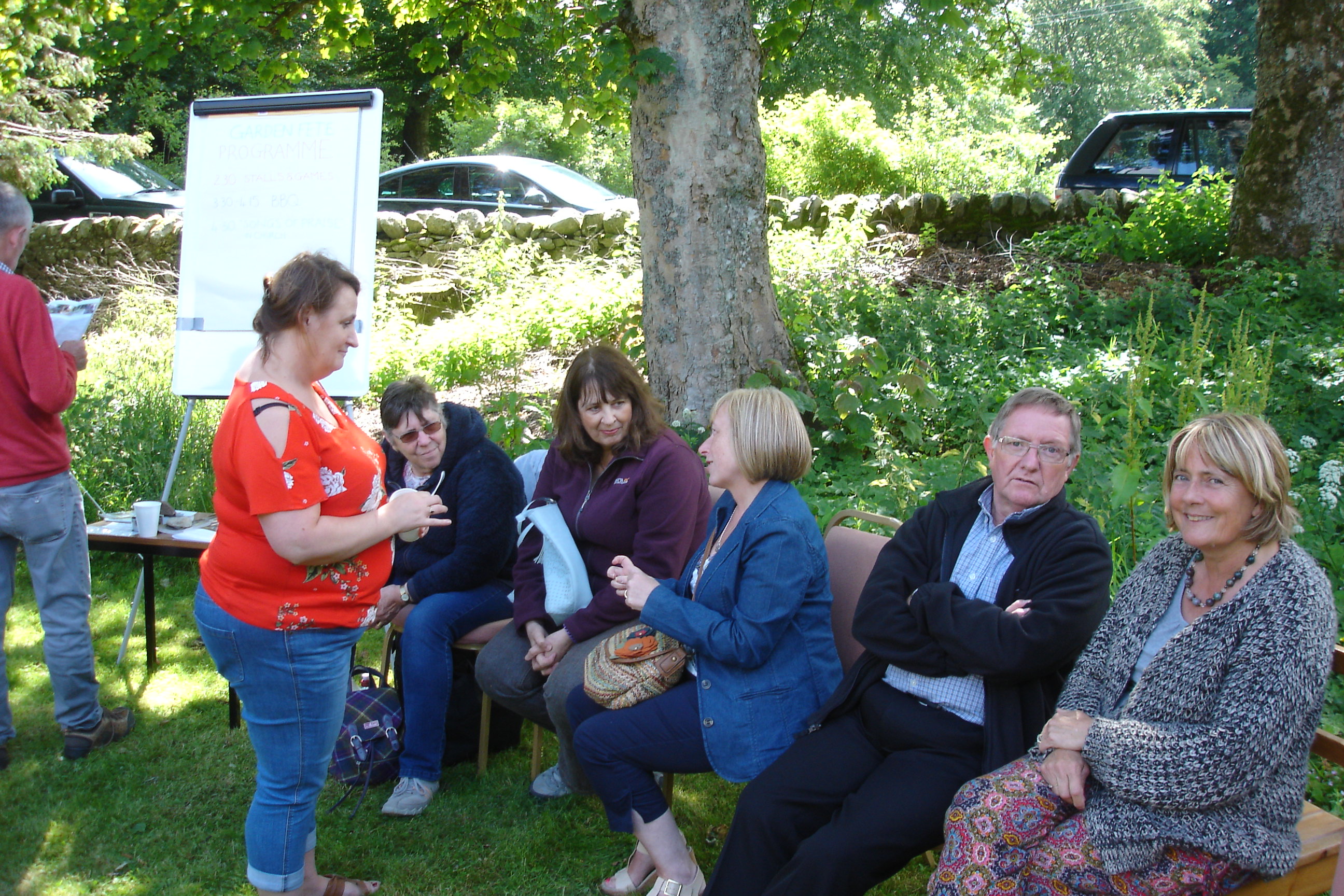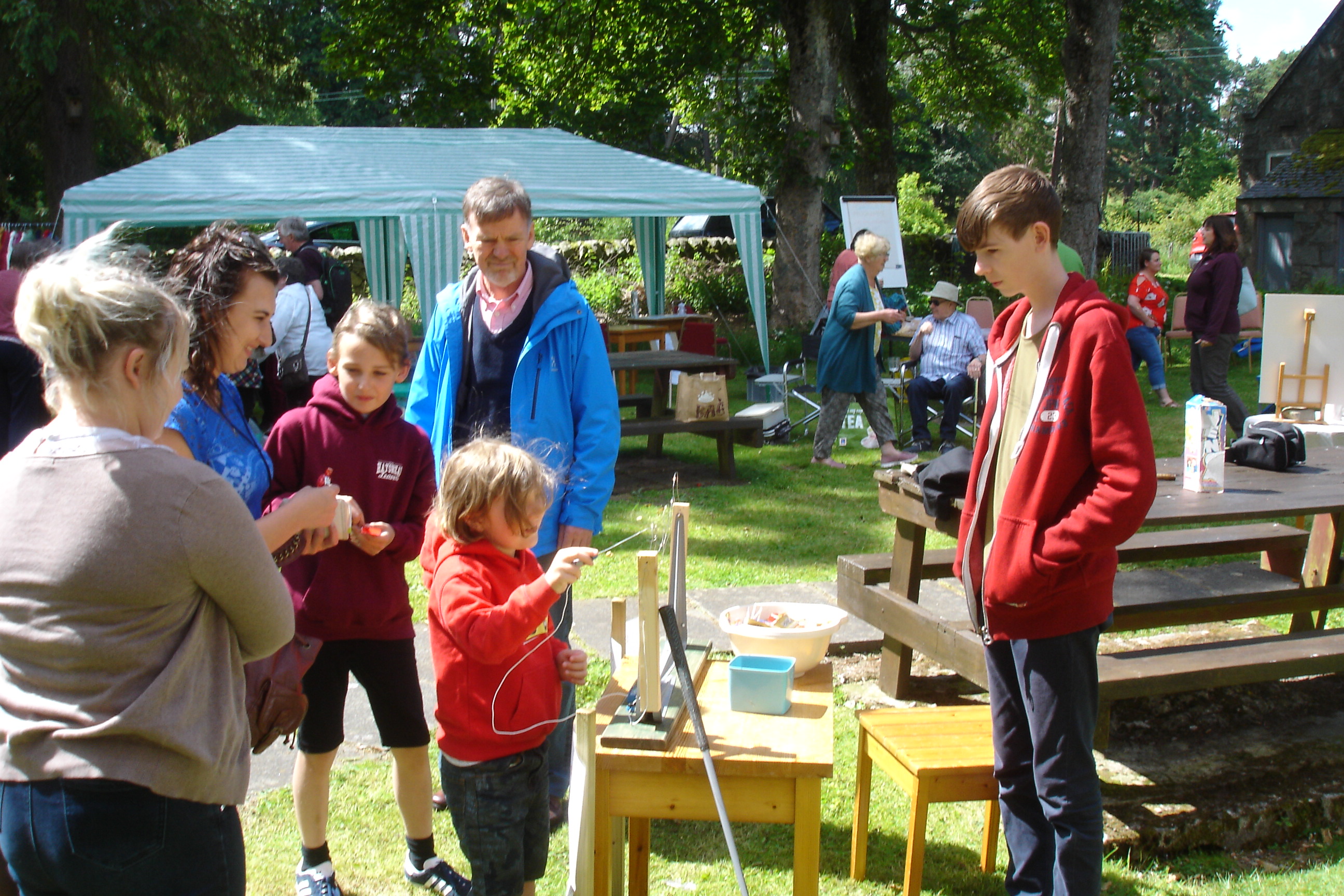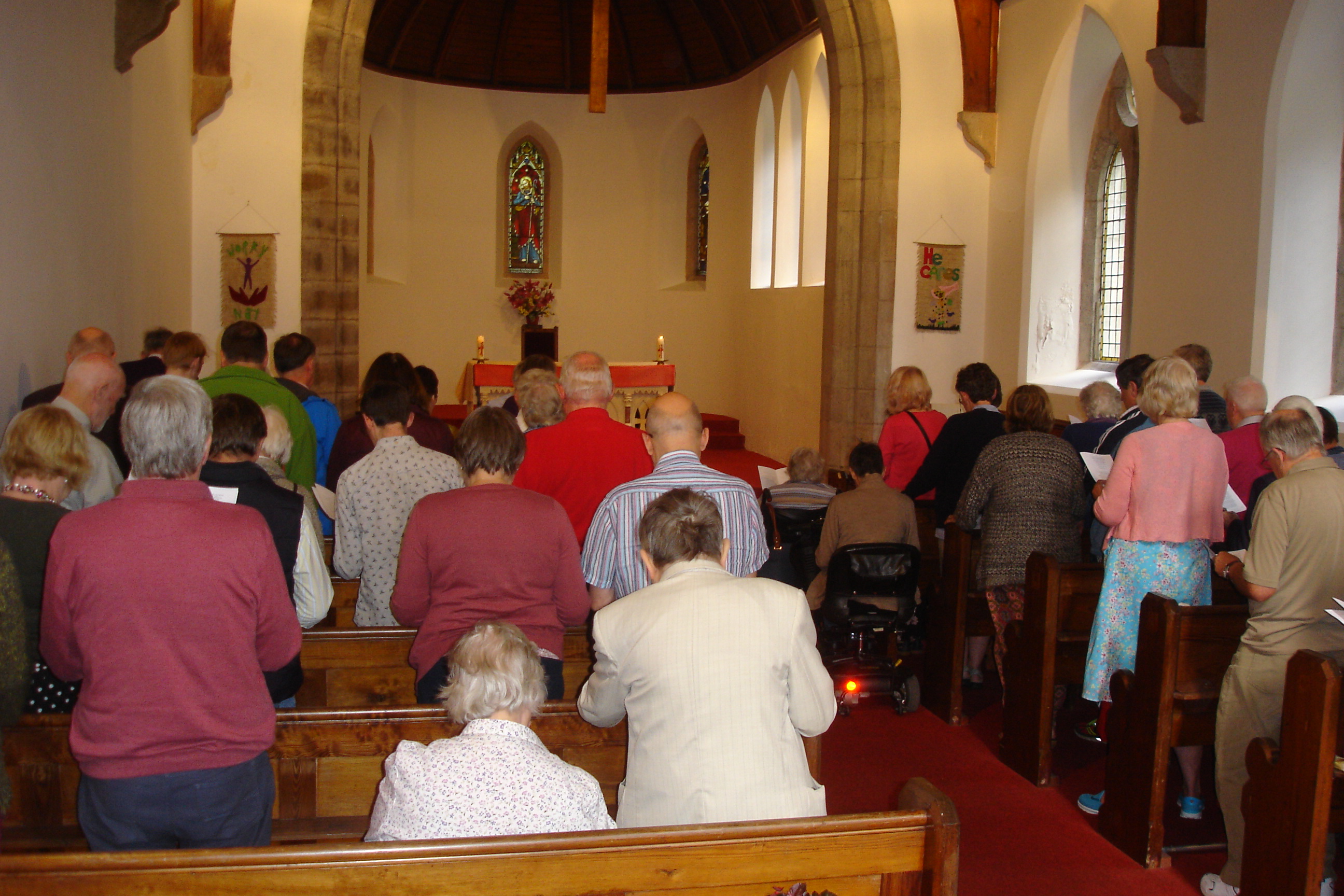 Diocese of Brechin Woman's Retreat 2017
The Retreat held from Friday 8th September until Sunday 10th September and Led by Carole Phelan